A.M.
No one person or place is the same.. and I love it so, so much. It's my driving force in life. Those people and places really effect me, almost religiously. Each singularly important. They are to me, always, in a sort of memorandum. They move me. I love them, each, in entirely different and miraculous ways. But it causes a pain -specific to me, I think.. because there are so many...
" , "
I hate that people are capable of so much, but the potential of all those capable things are so complex.. and great - so great that they complicate and complicate and complicate until they / you are unable - and can't enable.. All those capable things and all that potential just sits, and waits. What a horrible waste it is to wait.
Watch
Wye Oak - Civilian →
This song is fun to sing, not to feel. (But still I love it, and that's + .)
Psst. It's action that claims the feeling, puts it into motion and makes it real.
La Mer - Charles Trénet →
2 tags
sometimes i put super-glue on my fngers so that i can practice power chords longer, but it makes it vdry hard to use my laptop.
This song Brainstorming up an indie shortflik...
Watch
So on getting home from the wedding, the big reveal of my having shaved my head happened on a pretty delirious morning - post having fallen asleep in the attic of my parents' house before leaving town. This video is an accurate portrayal of the situation. Now I walk around freely looking like Carol Peletier. Or maybe a little Ukrainian boy.
Books are the very best gifts.
1 tag
1 tag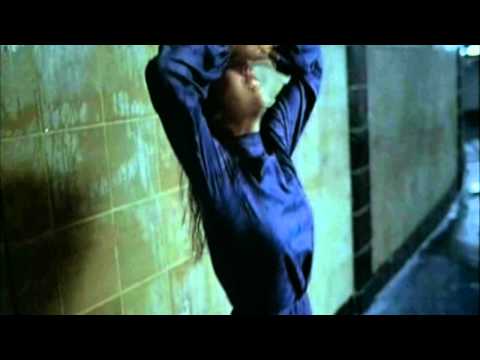 1 tag
I've learned a lot this year - I've spent a lot of time with people of all types, and I've made a figurative soup of a plan for what I'm headed towards. Needs are relative, wants are not needs [no matter how heavy and hard your argument] - and life goes on. I'll be OK, so will you, so will she and him and they; us; we. I'm not worried about it.
Congratulations;
I've made a conscious decision, on the day after my sister's wedding, to drop my savings on a soldered fish-eye Canon and a multi-transfer ticket to a shotgun marriage: the littlest Ellison sister, all awkwardly shaved head and ill-fit/ill-patch sweater, to the New York City streets she left her boyfriend for.
Gotta Have You - Weepies →
On the way home, on a train I hopped after summer in MB SC a few years ago - this was playing on repeat because I was jonesing coffee and wasn't excited about leaving, but wasn't melancholy enough to not want to hum harmonies to myself.
        Björk sings Unravel at the New York Riverside Chapel,  for her Vespertine Tour. I'm just sure I will forever be in love with her.
""I can see the hope in everyone's faces. I know they're..."
Best use for those old-flame mix tapes:
Take out the insides. Lace and string to the mast and sails. Watch for the direction of the wind (and follow suit).
Calling.. calling.. calling..
I get more and more incentive on a day to day basis to leave the country. If I see another documentary on Euro cross-country travel, mermaid-sighting videos, or promotional concerts played for free overseas on double-decker buses, I may be a lost cause for America.
Me plus them = 3, happy witching hour.
"I want to be citizenship-less by winter."
Watch
Extra sensories for better memories. ( http://www.facebook.com/photo.php?fbid=10151022010770929&l=e5889cdea7 )
Watch
Clap, (but only if he makes it over.)